Azeem Baksh dominates Islamgarh corner meeting with huge turnout and support.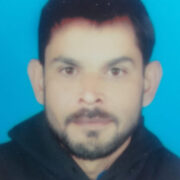 News Correspondent with Chanar Press Club (Chakswari). I am a news reporter for KBC, please get in contact with me if you have a story. you can reach KBC on any of our socials as well as a contact form in the contact page.
KBC Newsletter
Subscribe to our mailing list to get the latest news!
Making The Invisible, Visible.